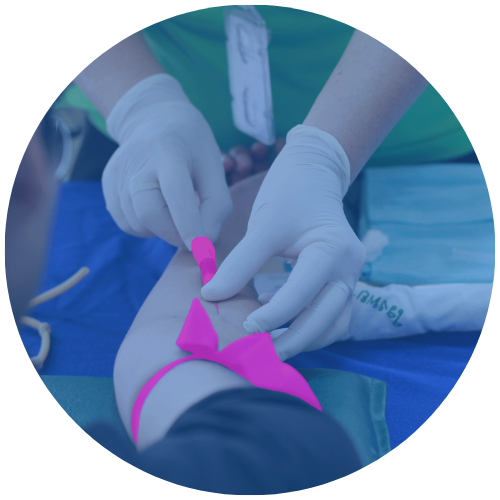 CRO (Contract Research Organization) bought in 2014 by the PopsiCube group, MissionTEC completes its offer by proposing services focused on the patient and on the investigation sites.
Our network of nurses and TECs, in addition to the CRAs provided by PopsiCube, allows us to develop clinical projects as a whole.
Thanks to our teams, we can meet all the needs of international clients, large and small, in the pharmaceutical or medtech field.
2002 : MissionTEC's creation

Creation of the SARL MissionTEC and development of the main center in Toulouse (CHU Rangueil).

2004 : MissionTEC member of AFCRO's

In 2004, MissionTEC became a member of the French Association of Clinical Research Organizations (AFCRO's).

2005: Network of nurses and technicians

In 2005, MissionTEC provides its clients with the first network of nurses and clinical study technicians in France.

2010 : Creation of a network space

Creation of a dedicated internet access and a computer management system open to all members of the group (Network Space).

2012: MissionTEC joins BioMedical Alliance

MissionTEC joins the BioMedical Alliance association representing the bio-health sector in the Midi-Pyrénées region.

2014 : Entry at PopsiCube

In 2014, MissionTEC joined the PopsiCube group of companies.

2019 : ISO 9001 certification obtained

In 2019, MissionTEC obtains ISO 9001 certification for the quality of its services